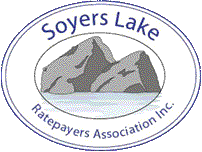 Last updated - December 14, 2016
Even more photos were added to the 2016 Photo Contest Pictures (see below and in the PHOTOS area).
---
2016 Soyers Lake Photo Contest
Don't forget to submit your photos, especially now that we have a competition for best picture in several categories. All entries must be submitted by December 31, 2016 to be eligible for the 2016 Photo competition and winners will be announced in next year's spring newsletter. There will be a prize for nature, action and wildlife. We would love to see some action photos that we can use in our competition – with people doing fun things around the cottage – swimming, waterskiing, sledding, sitting around the campfire etc. etc.
Email your pictures to: info@soyerslake.ca


---
2015 Soyers Lake Photo Contest
The Winners were announced in the Spring 2016 Newsletter.
In the Scenery Category - Steve McMurray for Majestic Pine
In the Wildlife Category - Terry Rutherford for Heron Leaving
In the Action Category - Ingrid Doucette for Jumping from Raft


---
Current Soyers Lake News
Soyers Lake Fall 2016 Newsletter

(Added November 22, 2016)

Soyers Lake Maps

(Added June 8, 2016)

2015 Soyers Lake Annual General Meeting

(Added July 15, 2015)

Minden Hills Passes New Noise By-Law

(Added October 21, 2013)

Septic System Video

(Added July 7, 2013)

Changes to the Trent Severn Waterway

(Added February 9, 2013)

Shoreline Tree Preservation By-Law

(Added November 14, 2012)

Low Impact Lake Recreation

(Added March 23, 2012)

The Importance of Calcium in our Lakes

(Added March 23, 2012)

It's All About the Water

(Added January 29, 2012)

As the Temperature Rises

(Added July 24, 2011)

Informational Cottage Posters

(Added June 16, 2011)

New SWAP SHOP area on this Website

(Added November 3, 2010)

New Members Only Features on this Website

(Added August 9, 2010)



Area News
---
Soyers Lake Activities - 2016
Corn Roast - Saturday August 20, 2016


Fun Sail - Saturday July 30, 2016


Annual General Meeting
The 2016 Annual General Meeting was held at the Haliburton Highlands Outdoors Association Fish Hatchery on Saturday July 9, 2016.
---
// *** BANNER ADs ***